When you start setting-up your Queue Management System, the first thing you have to do is create the Services of your system.

The services are the reason for the visitors to go to a Branch or Organization. They represent the several different Queues your visitors will have available to line up and be served for.

How to Create Services?

Independently if you have 1 or multiple branches, your first step to creating your organization's services should always be to:

Access Profile & Assets Tab




Access Services Tab



Click on the +CREATE button


Decide the Service Name


Define the Service Description - This is optional but can be present in several different parts of your system. The description is a help tagline that explains the purpose of the service


Decide the Service Prefix - The letter or number by which your service will be identified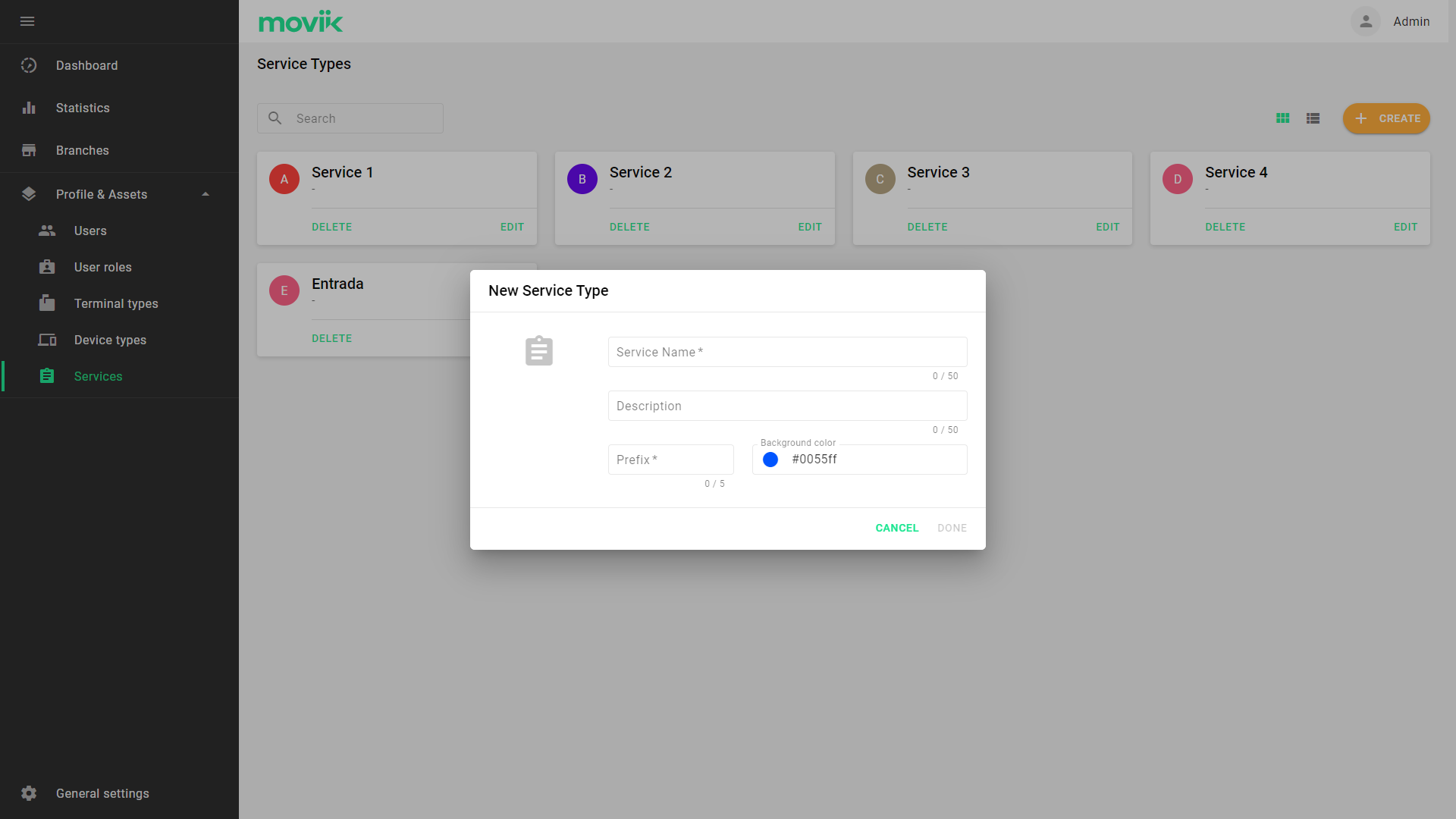 Configure the Service's Settings
Define the service status - Active or Inactive for the moment in your Queue Management System


Define the service color - You can choose a HEX color or one of our preset colors to identify the service


Define the tickets configuration:


How many tickets you will allow per day


If you want to include zeros in the ticket


If you allow priority tickets for this service - according to the organization policy

Define the service KPIs:


Waiting time - For how long is expected and acceptable for your visitors to wait to be served for each service


Service time - For how long should the staff be serving each visitor for each service


Maximum Queued Tickets - How many tickets do you consider acceptable to have to wait for each service